Every group I was ever part of was not telling me the truth. It is not that they were hiding from me… It is just that they didn't know more than that.
Every person I have ever met, was not telling me the truth I was always searching for. They were all busy trying to find they own ways, even when they seem so confident and were trying to protect their egos.
I thought someone out there was going to be there for me, to show me the way, to protect me, to find my truth. I was wrong. I was foolish. They were all teaching me something, but not how to be happy, find truth, find my own way and find myself. And even when they thought they did, they were showing me their solutions, which did not apply to me.
I thought I was the only one different from others. But, we were all different from each other and yet we had a lot of similarities.
The more we see our own uniqueness and similarities with others, the more spiritual advance beings we become.
I came to the point where I am no longer searching for answers. Especially not outside of myself.
When I looked inside… deeper and deeper… I found who I was. Always. Then, I knew all the answers. Including my own truth.
My soul knows all that needs to ever know.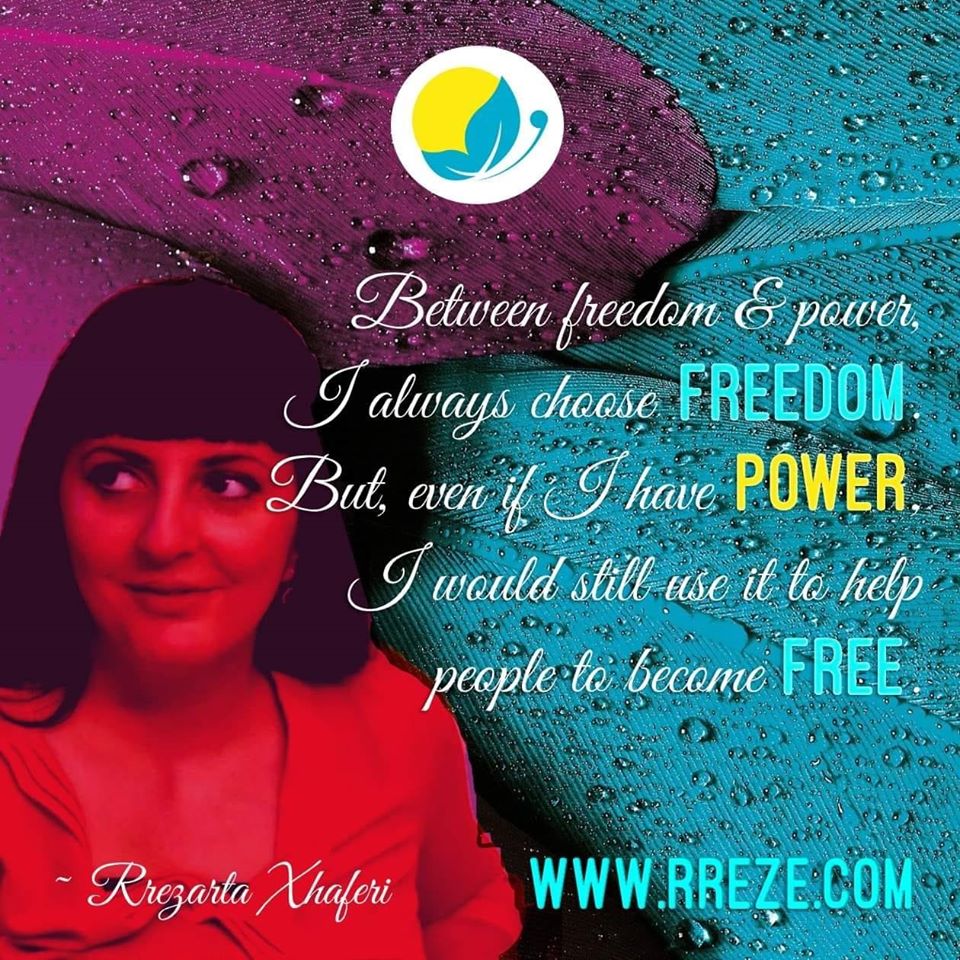 ---
Çdo grup pjesë e së cilës isha ndonjëherë, nuk ma thoshte të vërtetën. Nuk ishte se ata fshehnin gjëra nga unë … por vetëm se nuk dinin më shumë se kaq.
Çdo person që kisha takuar ndonjëherë, nuk ma kishte thënë ndonjëherë të vërtetën që po kërkoja vazhdimisht. Ata ishin të gjithë të zënë duke u munduar ta gjenin mënyrën e tyre, edhe atëherë kur dukeshin të sigurt dhe po përpiqeshin të mbronin egot e tyre.
Mendoja se dikush do të ishte atje për mua, të më tregonte rrugën, të më mbronte, të ma gjente të vërtetën time. Isha gabim. Isha e marrë. Ata të gjithë po më mësonin diçka, por jo si të jem i lumtur, si ta gjeja të vërtetën, rrugën time dhe si ta gjeja veten. Bile edhe atëherë kur mendonin se po më ndihmonin, ata nuk po bënin gjë tjetër pos që po më tregonin zgjidhjet e tyre, të cilat nuk vlenin për mua.
Mendoja se isha e vetmja që isha ndryshe nga të tjerët. Por, ne të gjithë ishim të ndryshëm nga njëri-tjetri dhe megjithatë kishim shumë ngjashmëri mes veti.
Sa më shumë që shohim veçantitë dhe ngjashmëritë tona me të tjerët, aq më shumë bëhemi qenie të avansuara shpirtërisht.
Erdha në pikën kur më nuk po kërkoj përgjigje. Sidomos jo jashtë vetes sime.
Kur e shikova vetën thellë e më thellë … e gjeta se kush isha. GJITHMONË. Pastaj, fillova t'i dijë të gjitha përgjigjet. Duke përfshirë edhe të vërtetën time.
Shpirti im di çdo gjë që duhet të dijë ndonjëherë.
~ Rrezarta Xhaferi
www.rreze.com